Right now, in 2018, I am teaching the only college course that can help individuals have productive social interactions in these difficult days of neo-diverse America
You see, today we are living int the difficult days that MLKJr prophesied in 1968 in his last speech when he said, "I don't know what's going to happen now. We've got some difficult days ahead."
And at NC State, my Interdependence-and-Race course is the only one in the world that shows people how to understand and analyze what is going on in these difficult days of bold prejudice and bigotry in their everyday interpersonal interactions.
My course is the only one in the world that ask and answers "how is an interpersonal interaction influenced when one or both people are aware that the two people are different from each other by some group identity; race yes, but and/also religion, sex-of-person, bodily-condition, gender-identity, ethnicity, mental-health-condition, age, political-affiliation, etc."
Turns out, you see, not knowing how to have productive social interactions with a person "not like me" is what is tearing at the soul of America.
#Starbucks #MeToo #Syracuse #Blacklivesmatter
Created by me in 2006, in my unique course I take research and translate it into strategies for productive neo-diverse social interactions that anyone can learn. And I send that knowledge out to the public through my essays and books to reach as many Americans as possible.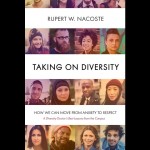 From Yavapai College in Arizona came this comment about the impact of my book: -White male, early 20s: "This book has changed the way in which I view people.  I used to make side remarks about people. But I have learned ways to communicate to others as anyone else, to not act differently if there is a person of a different race, and how I can control my social anxiety to allow myself to communicate with all people."
I was able to create my unique course by combining my scholarship with my past real-world experience of intense intergroup experiences in the U.S. Navy.  During my time, with racial tensions swirling throughout, I was trained as a facilitator of racial dialogues to help the Navy deal with racial problems that sometimes reached the level of riots aboard ships.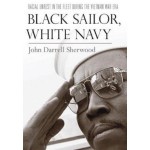 I did the work to create the course because I knew that what I would teach would help my students come out of avoidance to engage in authentic social interactions.  I knew that I could create a course that would help young people lift their heads into changed lives by showing how they have made mistakes and how to do better. At the end of the course this Spring-2018 a student wrote:
"I have now been given the tools to analyze and think more deeply about the dynamics of interpersonal-intergroup interactions and not rush to dismiss people. I am an American, and I am so thankful that this course has opened my eyes to the inclusive breadth of what that truly means."
Not just in my classroom; I see positive effects of teaching young people about neo-diversity even when I just give a guest lecture. After my Ramsey Lecture at the U. of Georgia a student wrote:
"One thing I appreciated about Dr. Nacoste's lecture was that he took the time to define a few terms that are thrown around so often in our society today, I think we have lost sight of what they mean. He talked about racism in the terms of structure, which is often overlooked in pop culture and media, who would rather blame individual entities for inequity because it is more sensational and easier to comprehend. He also defined "bigoted" as having a negative view of an entire group of people. This was definitely a good reminder for me to watch how I think about and generalize about other people."
Hear me then; We can save the soul of America. I write books and teach a course that prepares people to interact in our neo-diverse America not with anxiety but with respect. Here are my most recent students at NC State: